Geneva Airport (GVA)
Find the most important information about Geneva Airport: Flights (Departures, Arrivals), Parking, Car Rentals, Hotels near the airport and other information about Geneva Airport. Plan your travel to GVA Airport with the information provided in this guide.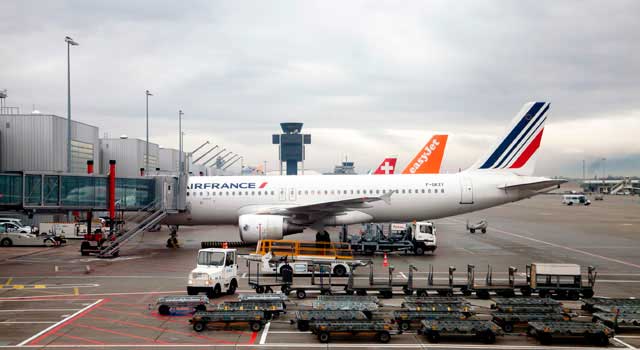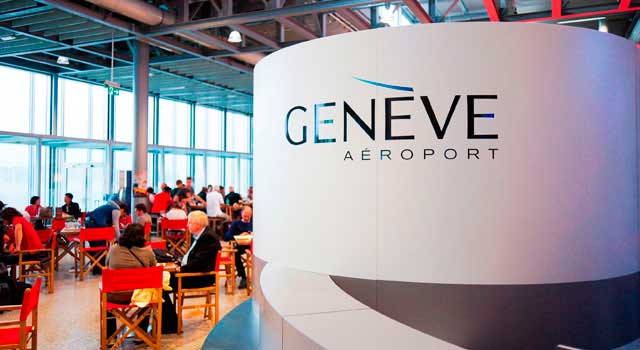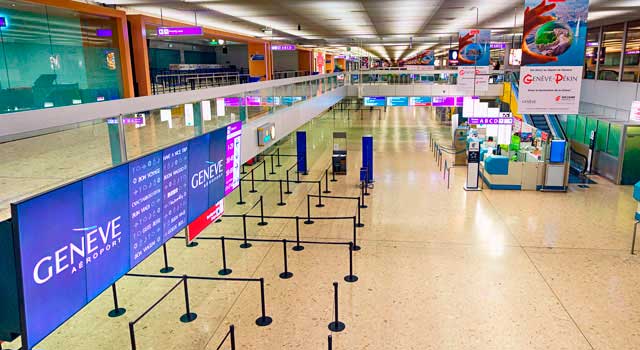 Geneva Airport (IATA: GVA, ICAO: LSGG), unofficially known as Cointrin Airport, is the main international airport serving Geneva, the second largest city in Switzerland.
GVA Airport is also the second busiest airport in the country. GVA Airport is located 4 km (3 miles) northwest of the city centre. Given its location, passengers are able to access to Geneva Airport from both France and Switzerland. The Airport is an important point for long-hail routes to Middle East, China and North America, and also to many European metropolitan destinations. The passenger traffic in Geneva Airport is growing rapidly and it is expected to reach 25 million passengers by 2030. These numbers are the reason why the airport has begin to build new facilities as the new Aile Est (East Wing).
Geneva Airport is a hub for Swiss International Air Lines and easyJet Switzerland, being the two largest companies.
17,677,045 passengers travelled to and from Geneva Airport in 2018. GVA Airport has experienced a constantly growth since reaching the milestone of 8 million passengers in 2000, except in 2001 and 2009 when the traffic decreased.
Geneva Airport consists of a couple of passenger terminals, Terminal 1 and Terminal 2.

Present & future
In June 2016 Geneva Airport announced to start upgrading the main check in hall in Terminal 1 and it is also planned to built the new long-haul pier Aile Est. It is expected to be completed by 2020.

- Terminal 1: Terminal 1 is the main terminal and is divided in 5 piers (A, B, C, D, F). It consists of five levels: Underground Level, Arrivals Level, Check-in Level, Departures Level and Mezzanine Level. See more information.

- Terminal 2: Terminal 2 is only used during winter by charter flights. There are not many facilities in this terminal. See more information.
Services and amenities at Geneva Airport include, among others:

- Bank, ATMs and Currency Exchange
- Wellness Centre
- Dry Cleaning
- Free Wi-Fi
- Conference Rooms
- Shops, Restaurants and Bars
- Lounges and VIP services
Geneva Airport in numbers
- 1 runway (3,900m, the largest in Switzerland)
- 17,6 million passengers in 2018, with 187,162 aircraft movements
- 2 Terminals
- More than 10 restaurants and 15 bar/snacks
- More than 60 airlines with more than 100 destinations worldwide.
- Only 4 kilometres to the city centre
Geneva Airport is only 4 km from the city centre. Passengers can easily reach the city centre by either train, taxi or bus.

GVA Airport is one of the best communicated airports in Europe.

Arriving passengers have at their disposal free ticket for public transport in the baggage claim area.

Take a look to the available transportation options to and from Geneva Airport:

- Rail: There is a railway station in Geneva Airport with direct access from the check-in and the arrivals level. It takes only 7 minutes to reach the city centre. Connection to other parts of Switzerland and France is also available. See more information

- Car hire: At Geneve Airport there are car hire options and shuttles. See more information

- Buses: There are various lines that depart from Geneva Airport to downtown, Switzerland and France. See more information

- Taxi: Get within 20 minutes to downtown from Geneva Airport. See more information
Contact
Address:
Route de l'Aéroport 21,
1215 Le Grand-Saconnex, SWITZERLAND

Telephone:
+41 22 717 71 11

Airport Hours:
Terminal 1 is closed from 00:00 am to 04:00 am.

Lost and found:
Police: +41 22 427 57 90
Cantonal Lost Property Service: Phone: +41 22 427 09 00
Email: scot@police.ge.ch